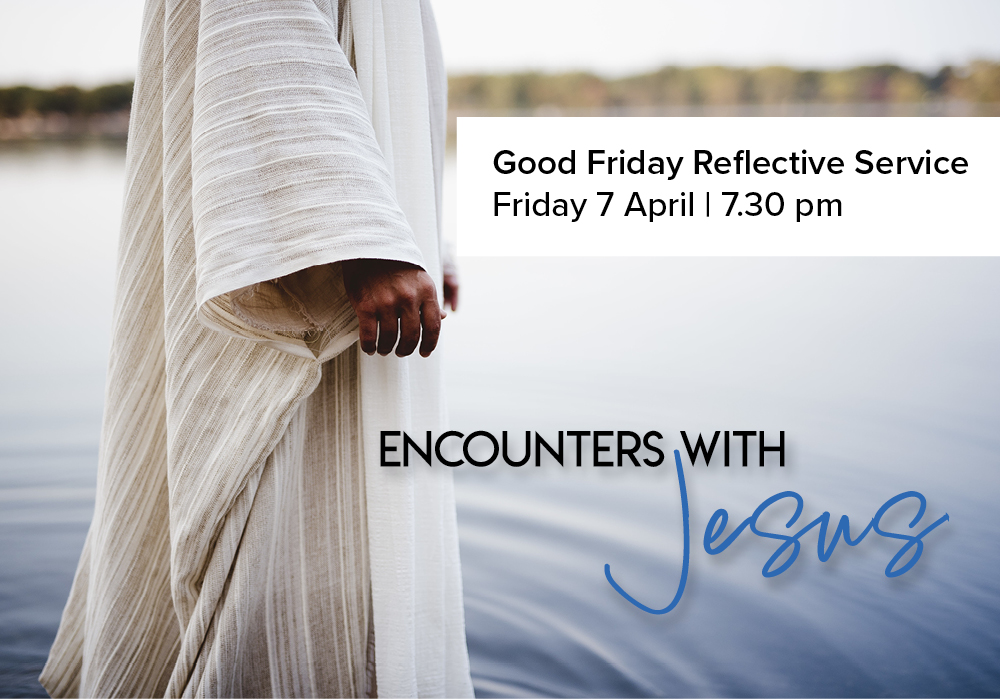 Good Friday Reflective Service
Join us for a reflective service on Good Friday 7 April at 7.30 pm, as we gather in remembrance of the sacrifice Jesus made for us.
We'll have a time of worship, reflection, communion, and start a new sermon series 'Encounters with Jesus'.
We hope to see you there!