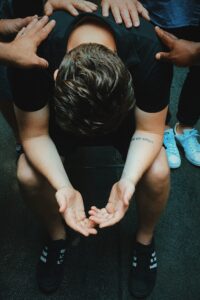 Now this is the confidence we have before Him: Whenever we ask 
 anything according to His will, He hears us.
A Prayer Team is available every Sunday. Please come to the front after the service if you need support and prayer for any need.
We hold a weekly Prayer Meeting on Zoom, every Thursday from 7.30 – 8.30 pm. Please contact the church office for an invitational link to join us.
Sign up for our email Prayer Chain to receive prayer requests/updates, and to pray and uplift one another.
If you'd like to be a part of this prayer chain, email the church office.
Our main Prayer Meeting is held once a month (every 3rd Sunday) after the service from 12.30 – 1 pm.
We Prayer Walk once a month (every 3rd Saturday) to discern what God is doing & pray a blessing over our community.